R. Gallo Mason Contractor specializes in plaster, custom stucco and more. We offer plaster and stucco repairs and improvements and installation. We do all the work ourselves, so you can be assured that you will receive quality work and craftsmanship.
Stucco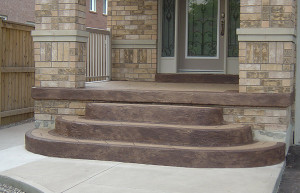 Stucco is made from cement, sand and lime and provides a durable, hard, reliable surface that requires little maintenance. Stucco is applied over walls and surfaces and comes in a variety of textures and finishes. It is also versatile and can be used over concrete masonry, brick and wood frames.
Plaster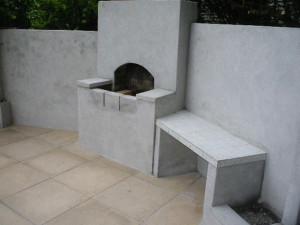 Plaster has been around for thousands of years, dating back to ancient times. Plaster is made from lime, plaster of Paris and water and provides a smooth surface on the wall.
Characteristics of Exterior Stucco & Plaster
When selecting which material is right for the job, it is important to understand the similarities and differences.  R. Gallo Mason Contractor will evaluate and make the appropriate recommendations based upon your needs and desired results.
Similarities Between Exterior Stucco & Plaster
Both are fire-resistant and long-lasting
Both are low-maintenance
Differences Between Exterior Stucco & Plaster
Exterior plaster is more versatile than stucco
Stucco can only be applied to specific types of surfaces – wire lath
Plaster can be applied directly on a variety of surfaces – concrete and drywall
Plaster can be used on both the interior and exterior of a home – it provides a smooth surface
Stucco is used only on the exterior – it tends to be rough
Click on the Houzz Logo to see more of our project photos.

Let R. Gallo Mason Contractor work with you to find the perfect solution for your home. We are licensed in New Jersey and service Morristown, Summit, Cranford, Fanwood, Clark and surrounding areas.
Call today to schedule your FREE in-home consultation.