Patio Design
A patio is the foundation of your backyard. It is where your friends and family gather to enjoy the outdoors. R. Gallo Mason Contractor will work with you on a design plan that will meet your lifestyle requirements and make you the envy of your neighbors. Not to mention, a well- thought-out patio could also increase the value of your home.
Click on image to enlarge and manually run through photographs or click on slideshow.
Suggested Materials for Patios
Concrete
Bluestone
Brick
Pavers
Slate
Flagstone
Patio Tiles
Driveways
Driveways are the first thing people see, which is why you need to balance the aesthetic appeal with longevity and durability. The materials you select will have a huge impact on your driveway's functionality.
Russ Gallo believes in using only quality products and enlisting his expertise in installing them to perfection. That is why our driveways are the best in the Westfield area. We offer innovative ideas and style to every project we do, and we ensure at, the end, you are completely satisfied with our work.
Click on image to enlarge individual photo.
Suggested Materials for Driveways
There are four major types of materials used for driveways:
Gravel
Pavers
Concrete
Asphalt
Curb appeal is in the eye of the beholder. We use a combination of materials to give you that custom look, and we will work within your budget to give you the driveway of your dreams.
Concrete Curbs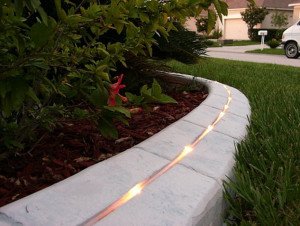 Curbs can be slanted or straight. They provide structural support and an aesthetic finished look. R. Gallo Mason Contractor will help you decide which curb solution is right for you job.
There are different types of curbs that perform different jobs, such as:
Channel water to drains
Improve pavement performance
Eliminate the need for side ditches
Barriers to prevent vehicles from running on the sidewalk or grass
Click on the Houzz Logo to see more project photos.

No job is too small. R. Gallo Mason Contractor is licensed in New Jersey and serves Union, Essex, Middlesex, Hunterdon, Ocean and Somerset.
R. Gallo Mason Contractor owns all their own machinery. We serve Westfield, Clark, Cranford, Morristown and surrounding areas.
Contact us today to schedule a FREE in-home design consultation and to learn more about patios, driveways and curbs.