Bluestone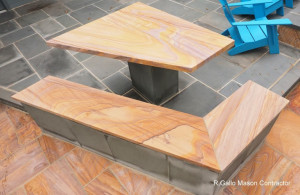 Bluestone continues to be favorite building material and is easy to process into slabs to meet a preferred size.
Bluestone consists of limestone or sandstone that forms underwater. When wet or newly cut, it appears blue; however, it is available in other colors too. Bluestone is not as hard as granite, but is still durable and is fairly resistant to cracking.
Suggested Uses for Bluestone
Bluestone is great for landscaping and building applications, such as:
Outdoor stepping stones, pavement
Flooring, patios
Wall veneers, countertops
Tables, fireplaces, firepits
Slate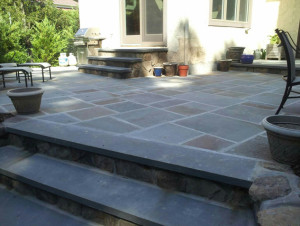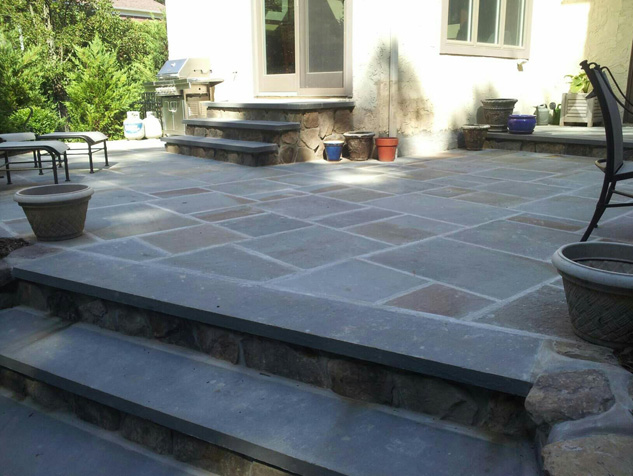 Slate is a smooth and fine-grained rock that is composed of clay or volcanic ash and is durable and versatile. It is resistant to stains and fire. Slate is usually a variety of light to dark shades of gray. Sometimes you can find hues of red, purple, green, brown or black too.
Suggested Uses for Slate
Flooring, basements
Exterior walls, steps
Landscaping
Paving paths, patios
Swimming pool surround
Wall Stone
Wall stone adds interest and texture to the outside of your home and is a popular choice when you want to go from ordinary to extraordinary. Wall stone will give you a unique look and will last forever.
Five types of wall stone are available:
Solid stone
Manufactured stone
Polyurethane-based foam-panel stone
Natural stone cladding
Stone veneer
Suggested Uses for Wall Stone
Exterior walls
Fireplace surrounds
Click on the Houzz Logo to see more project photos.

Russ Gallo, owner of R. Gallo Mason Contractor LLC is a master mason and is licensed in New Jersey, serving Westfield, Watchung, Scotch Plains and surrounding areas.
Call us to schedule a FREE in-home consultation today and to learn more about bluestone, slate and wall  stone.