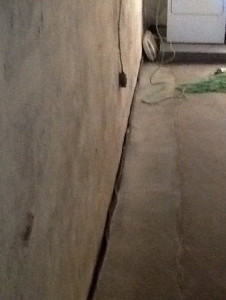 R.Gallo Mason Contractor is your all-in-one source for basement and crawlspace waterproofing, egress solutions, and much more. We will determine which method is appropriate for your home.  For example: Is the moisture coming from the outside or is it just high humidity condensing on the cool walls?
Waterproofing Interior  & Exterior Walls
Four types of interior waterproofing options are available.
Concrete Waterproofing Coatings
Silicate-Based Concrete Sealers
Waterproofing Paint
Plastic Sheets & Panels
Regardless of which method is used, we will seal all cracks and gaps first to guarantee product effectiveness.
Exterior Waterproofing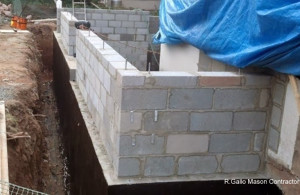 This will require excavating all around your home to the maximum depth of the foundation walls. A waterproof coating or membrane topped by drainage panels will then be installed. The panels allow water to flow down to an exterior French drain. Gravity or the aid of a sump pump will allow the water to flow away from your foundation.
French Drains & Drainage Pipes
It's a fact that water always flows downhill and by the easiest route. R. Gallo Mason Contractor has the solution to keep your home or building dry all year round.
What is a French Drain?
A French drain's main purpose is to divert the water away from your home. French drains are a simple solution to channel water. A slightly sloped trench is filled with gravel and then perforated pipe is placed on the bottom.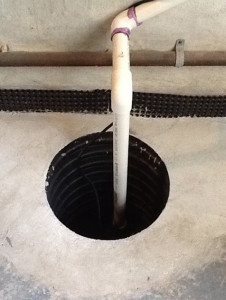 How to know if you need a French Drain or Drainage Pipes 
When water is getting into your basement
When you have surface water – soggy lawn
When you are building a retaining wall on a hillside
You can trust us to give you an excellent price and excellent service from beginning to end.
Click on the Houzz Logo to see more project photos.

R. Gallo, owner of R. Gallo Mason Contractor, LLC, is a master mason and is licensed in New Jersey, serving Warren, Westfield, Cranford, Watchung, Scotch Plains and surrounding areas.
Contact us today to learn more about basement waterproofing, French drains and drainage pipes!